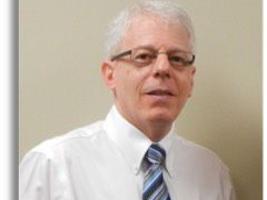 PUNXSUTAWNEY – The Punxsutawney Area Chamber of Commerce recently announced the resignation of Bob Cardamone as chamber manager.
House Speaker Katie Laska made the announcement last Thursday via the official House mailing list.
"I would like to take this opportunity to inform you, with regret, that Bob Cardamone has resigned from his post as Chamber Manager. On behalf of the Board of Directors of the Chamber and myself, we thank Bob for his years of service on the Board, past President and Director of the Chamber. His work and community involvement have brought us to the level we are at today, "said Laska.
Cardamone has been the general manager of the chamber since January 2019 following a position as manager of special projects and a long period as general manager at Community Action inc.
He is a native of Punxsutawney, graduating from Punxsutawney area high school before earning a master's degree from Indiana University in Pennsylvania and later joining the United States Army War College.
"We will continue to support and defend our business community in any way we can. The Chamber's executive committee and board of directors will continue to work hard to meet your needs and strengthen our business community, "said Laska.
The chamber recently completed another successful festival in the park, which the group took over under the leadership of Cardamone in 2020. Cardamone recently put his name on the ballot for a seat on Punxsutawney Borough Council and one seat in the Punxsutawney area school district. .
He plans to issue a statement on his resignation and future plans in the form of a letter to the editor at a later date.