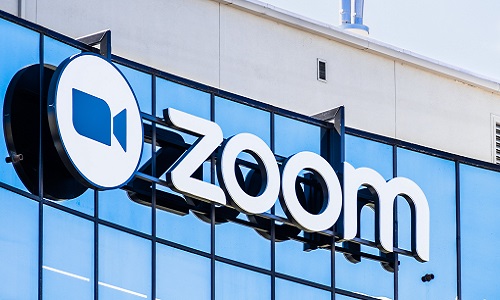 Video conferencing giant Zoom last week announced Zoom One, a new offering that brings together persistent chat, phone, meeting whiteboard and other tools into secure and scalable packages.
The company says Zoom One offerings reflect organizations' changing needs and business demands. Offering chat, phone, meeting whiteboard packages and other solutions to offer multiple users was to connect and collaborate from a unified platform.
Essentially, it gives users the ability to start a phone or video meeting from a chat message, collaborate on a whiteboard from a desktop or Zoom room, and share it with others. , and see if a colleague is available with a presence status.
The new offering comes in six tiers, with pricing ranging from $149 per user per year to at least $250 per user per year, including:
Zoom One BasicFeatures: Free 40-minute Zoom meetings for up to 100 participants, persistent Zoom chat for team messaging, limited Zoom whiteboard for synchronous and asynchronous work, and real-time transcription. This offer is free.
Zoom One Pro: everything Zoom One Basic offers with no meeting time limits, plus cloud recording.
Zoom A Business: everything Zoom One Pro offers, plus Zoom meetings for up to 300 participants and unlimited Zoom whiteboards.
Zoom One Enterprise: everything Zoom One Business offers, plus Zoom Phone Pro with unlimited regional calling and Zoom's all-new translation feature.
Zoom One Enterprise and Zoom One Enterprise Plus: similar to Zoom One Business, with greater meeting capacity and additional features, like Zoom webinars, to help modern businesses scale. Unlimited Regional Calling is an optional add-on feature for Zoom One Enterprise and Enterprise Plus.
Zoom introduces Zoom One as the on-demand solution for flexible working by helping organizations standardize their communications technology and simplify IT support.
The Zoom One Basic, Pro, Business and Business Plus plans are available for purchase now, and Enterprise or Enterprise Plus plans can be purchased by speaking to a Zoom account manager.
Translated and multilingual subtitles are also launching, first in Zoom One Business Plus Enterprise Plus, which will allow users to see translated subtitles in the language of their choice. Bi-directional translations will be available between English and 10 other languages ​​at launch, including Chinese (Simplified), Dutch, French, German, Italian, Japanese, Korean, Russian, Spanish and Ukrainian.
Zoom is also expanding its automated captioning to include those same 10 languages, with multilingual automated captioning available in the Business Plus, Enterprise, and Enterprise Plus packages.
This article originally appeared on Commercial Integrator's partner site, MyTechDecisions.com